As we prepare to usher in 2023, it's a good time to reflect on the past year. And what a year it has been!
Let's count down the top 5 blogs of 2022 chosen by you, our readers!
The Anatomy of a Biathlon Rifle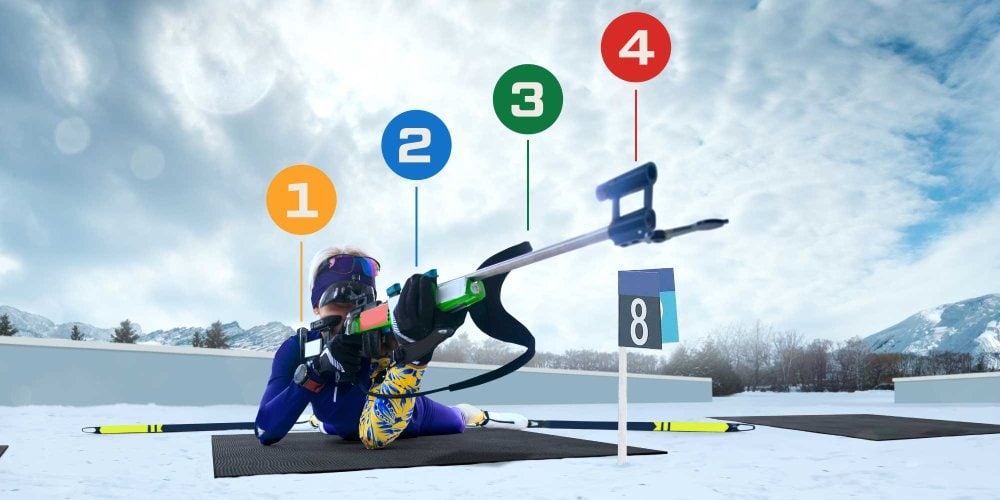 2022 kicked off with a bang as the Winter Olympics rolled into Beijing. And while we were all enthralled by each event, one, in particular, piqued our interest – the Biathlon!
We took an up-close look at what makes this sports rifles so unique, from their precision & accuracy to standing up against harsh conditions. Here's your guide for understanding the anatomy of a biathlon rifle.
How popular are guns in Canada?
Guns may be a hot topic of debate, but there's no denying the love affair Canadians have with them! But how widespread is it? Let's crack open (not literally!) this conversation and find out.
Most. Expensive. Guns. Ever.
If you're looking to take your wallet for a wild ride, nothing beats adding one of these legendary collectible guns to your collection. With each story behind them bearing its own unique value (and unfortunately untouchable by most!), let us present some of the eye-wateringly expensive firearms in all their glory!
5 Fun Shooting Games for the Shooting Range: Targets Included!
Turn range day into game night with 5 printable targets.
Challenge your friends and family, practice, test your skills, and bring on the competition with these fun shooting games. Every game includes FREE downloadable targets that you can print at home.
An Inaccessible Necessity: Canada's Need For Shooting Ranges
The topic of shooting ranges in Canada can be a little triggering for some. Why? Because depending on where you live and what you shoot, they are an inaccessible necessity. Here's why.
A big kudos to the fantastic Canadian firearms community. Thank YOU for inspiring us every single day of the year!
All the best to you and yours as we fire-off into a brand new year together!
For more Canadian Gunnie culture and gear, check out CGS Magazine by clicking this link to subscribe.